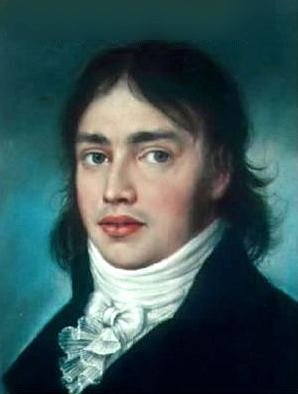 Coleridge
That the origins of so many English words can be traced back to the individuals who coined them or, at least propelled them into the English vocabulary, was what I found most interesting about the Henry Hitchings book I wrote about last Friday,
The Secret Life of Words: How English Became English
.
Thanks to Chaucer we have such words as
intellect
,
galaxy
,
famous
,
bribe
,
accident
,
magic
,
resolve
,
moral
,
refresh
and
resolve
.
John Lydgate gave us
opportune
and
melodious
. Bible translator John Wyclif was responsible for
chimera
,
civility
,
puberty
and
alleluia
. Ben Jonson brought
strenuous
,
retrograde
and
defunct
into the language. Sir Philip Sidney produced
hazardous
,
loneliness
and
pathology
. John Skelton introduced
idiocy
and
contraband
.
Robert Burton, the 17th century scholar, gave us
electricity
,
therapeutic
and
literary
. Novelist Fanny Burney is credited with
grumpy
,
shopping
and
puppyish
. Lawrence Sterne brought
lackadaisical
,
muddle-headed
and
sixth sense
into the vocabulary. Poet Samuel Taylor Coleridge popularized
cavern
,
chasm
,
tumult
and
honeydew
. Thank Sir Walter Scott for
blackmail
,
awesome
,
gruesome
,
guffaw
,
faraway
and
uncanny
.
As I've suggested, these people did not necessarily invent all these words. In many cases, they may have heard words in conversation that they then incorporated into their own writing, or they may have even seen these words used in books that have not survived. In other cases, they borrowed words from other languages and simply made English words out of them. That these people have so many words accredited to them has a lot to do with how prominent and influential the literature produced by them was in their own time and since. Many people create words that die on the vine simply because they are not written down or, if they are, they are written in literature that generates little attention and does not pass the test of time.
Even the words introduced by the above individuals did not always gain acceptance with the public. Skelton, for example, called a clumsy person a
knucklybonyard
and a fool a
boddypoll
. Perhaps it's a good thing the influence of him and the others went only so far.