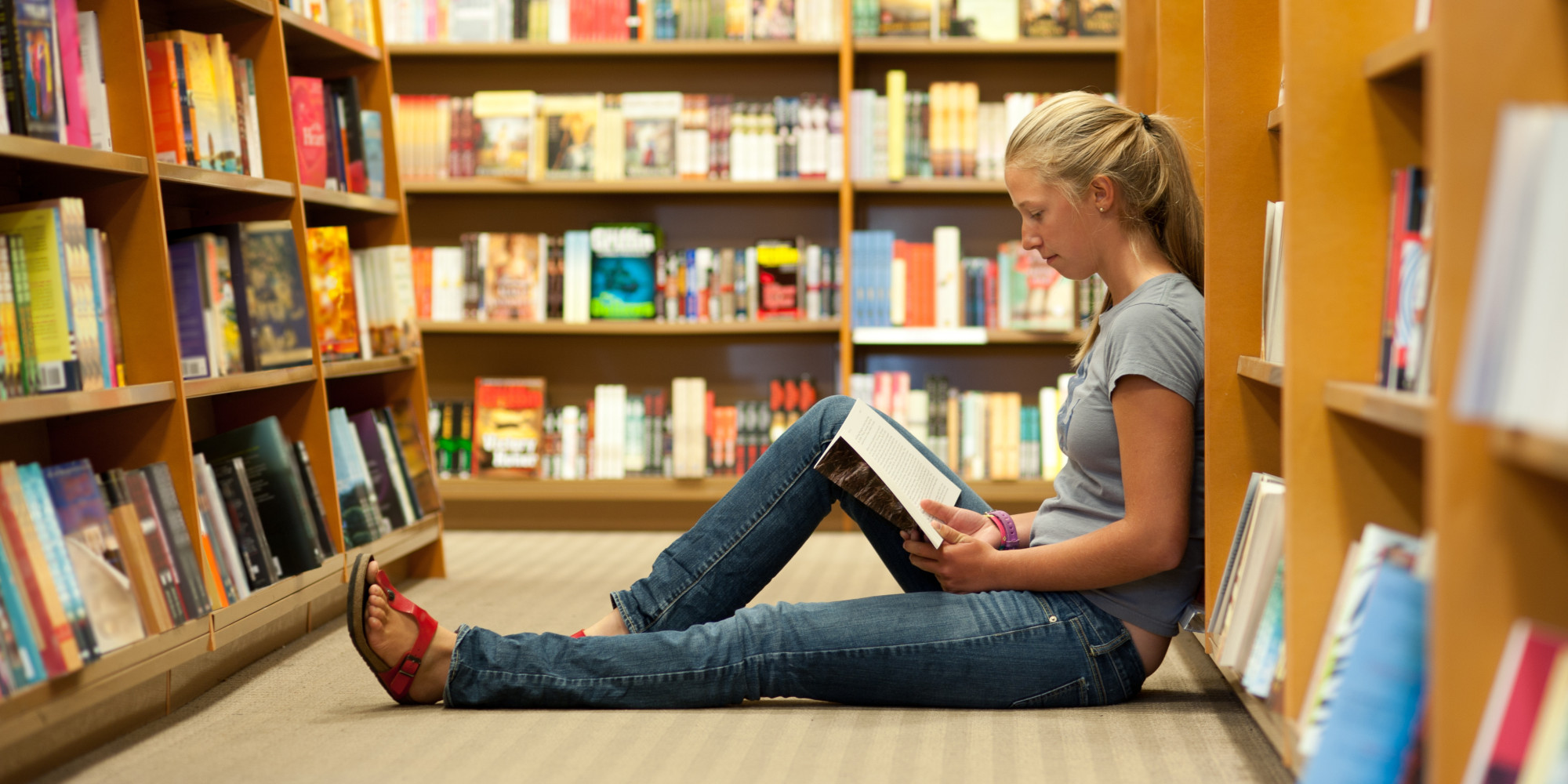 Walk into a department store from almost any entrance and you will find yourself in the women's department. That's because women like shopping for clothes and accessories more than men do. They spend more money in department stores, so their displays of goods are larger and more prominent. Men's clothing tends to be located in the back of stores or in a far corner or upstairs. Since women often accompany men when they go shopping, and in many cases do the shopping for husbands and boyfriends, the route to the men's department takes them past women's fashions, where they will likely be tempted to linger.
Are bookstores, at least large bookstores, perhaps a little like this?
In an essay called "They Don't Call It a Mania for Nothing" found in the book
Passion for Books
, Harold Rabinowitz writes about "a famous Yiddish writer" named Chaim, whom I assume to be Chaim Potok, author of
The Chosen
and other works. In it Rabinowitz describes going into a Barnes & Noble store with Chaim, who compares it to an old-world synagogue because it had a men's section and a women's section, "the men looking at the books about sports and airplanes (and sneaking surreptitious glances at the lingerie photography), and the women looking at fiction (and sneaking a peek at the firemen's calendars)."
I don't know much about synagogues, but I do find myself in a department store occasionally, so I like that comparison better. The division of bookstores into men's departments and women's departments may be much more subtle than what department stores do, but it does seem to occur for the simple reason that women are more likely to enter bookstores than men are. Also, they are more likely than men to take their children into bookstores. Look for a discussion of good places for men to meet women and you are likely to find a mention of bookstores.
Women read more fiction than men do, and the romance sections of bookstores tend to be larger and more prominent than the sections, if they even exist, devoted to science fiction, westerns and military fiction, which men are more likely read. Men who read tend to favor nonfiction, especially books about sports, history, politics and guides of a practical nature. One usually has to search awhile to find these books in a large store.
Then there are the non-book items frequently sold in bookstores, things like gifts and greeting cards, which women are more likely to buy. These items are often found in the front of stores, near the checkout counter.
As a man, I am really not complaining about any of this, just observing, as Chaim did upon entering that Barnes & Noble.